Narrative Installations at Den Kreative Skole
Narrative Installations
Narrative Installations is the title of a house artist's project (Huskunstnerordningen), I made at Den Kreative Skole in Fredericia. The project is supported by Statens Kunstfond, was a three month project and involved 90 students aged 7-19 years. It was an intense, interesting and touching experience that resulted in exciting, thoughtful, fun and beautiful work, which the students can be very proud of.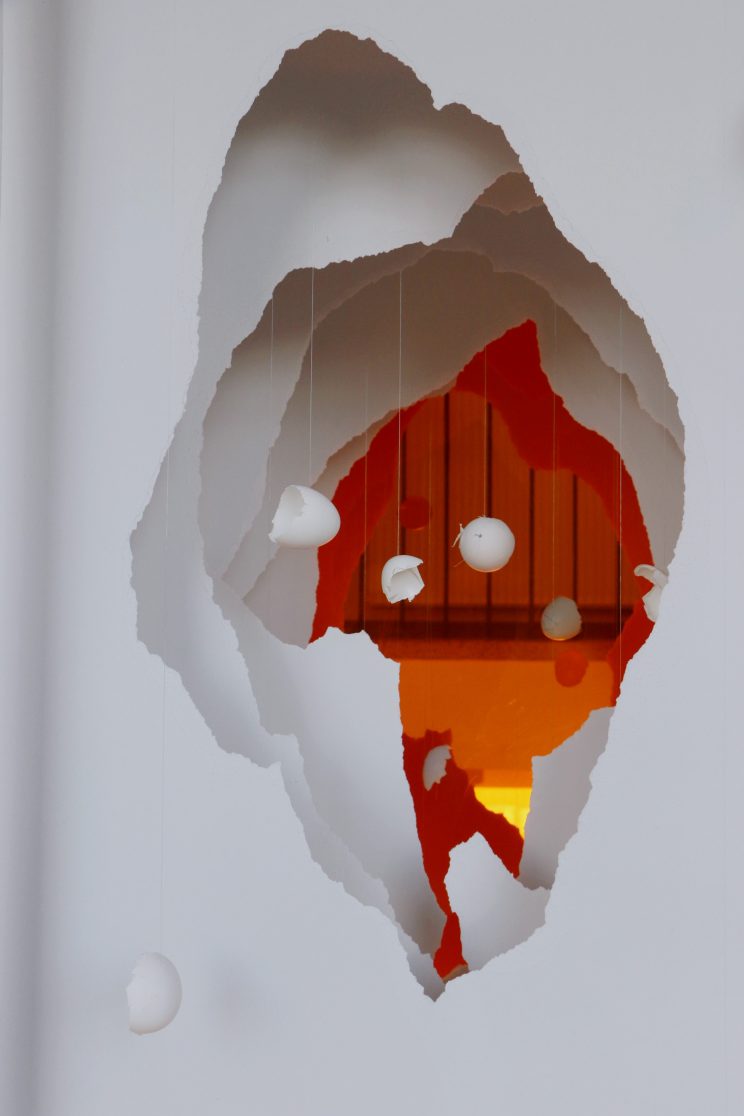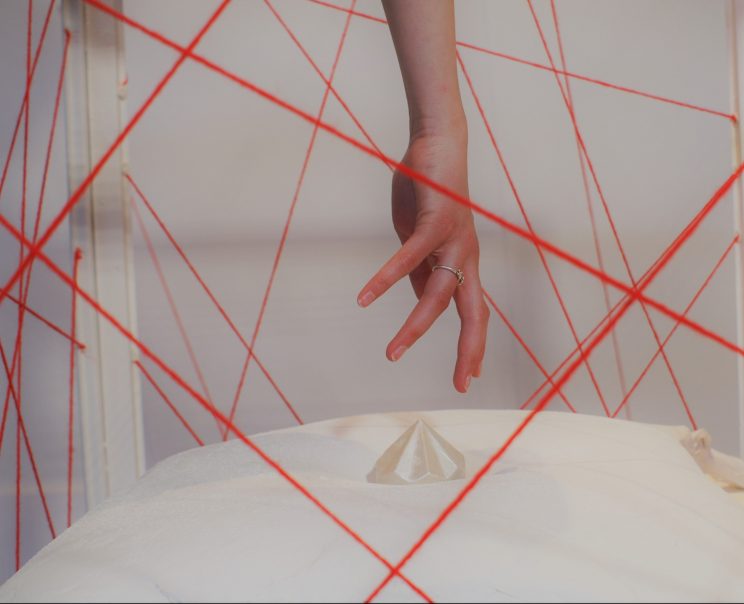 The project involved the creation of narrative installations between recognizable everyday objects, such as a chair, and self-made sculptural shapes in eg. plaster or clay. The development and creation of the art pieces was very close to the process I'm going through, when creating new work.
What was the purpose…
First and foremost, the students experienced how to be in the artistic process, with many questions, where there is not one answer and where the development process, with testing, consideration, dialogue and decision, is much more important to the artist than the final work.
However, the most important experience was for the students to experience, what happens to our perception and imagination when we assemble recognizable and unknown objects. When there is a discrepancy between what we see and what we expect and the possibility of wonder and reflection on what is actually possible is evoken.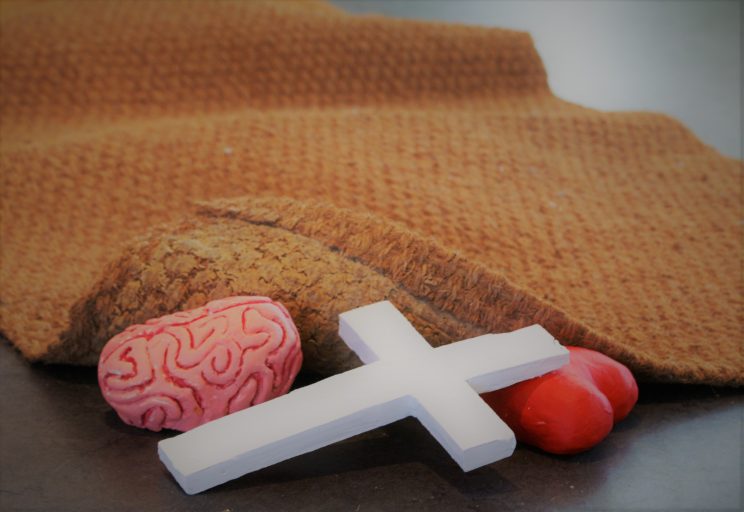 The ideas for the intsallations and their story was created through inspiration- and attention processes, where the students were trained to be inspired, rather than coping, and developing their own visual narratives.
The inspiration was found in movies, books, other artists' works or the origin of the found objects eg. a tennis racket.
Material choice depended on what the individual student wanted to express with his work, eg. a sense of meltdown, hardness or something repulsive.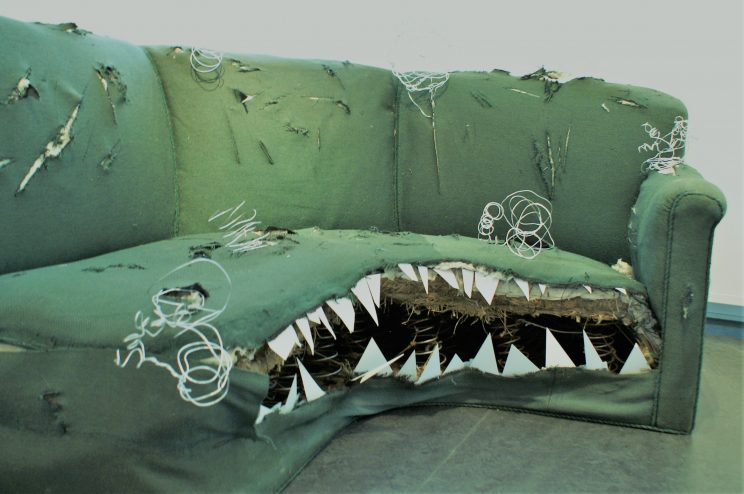 Fin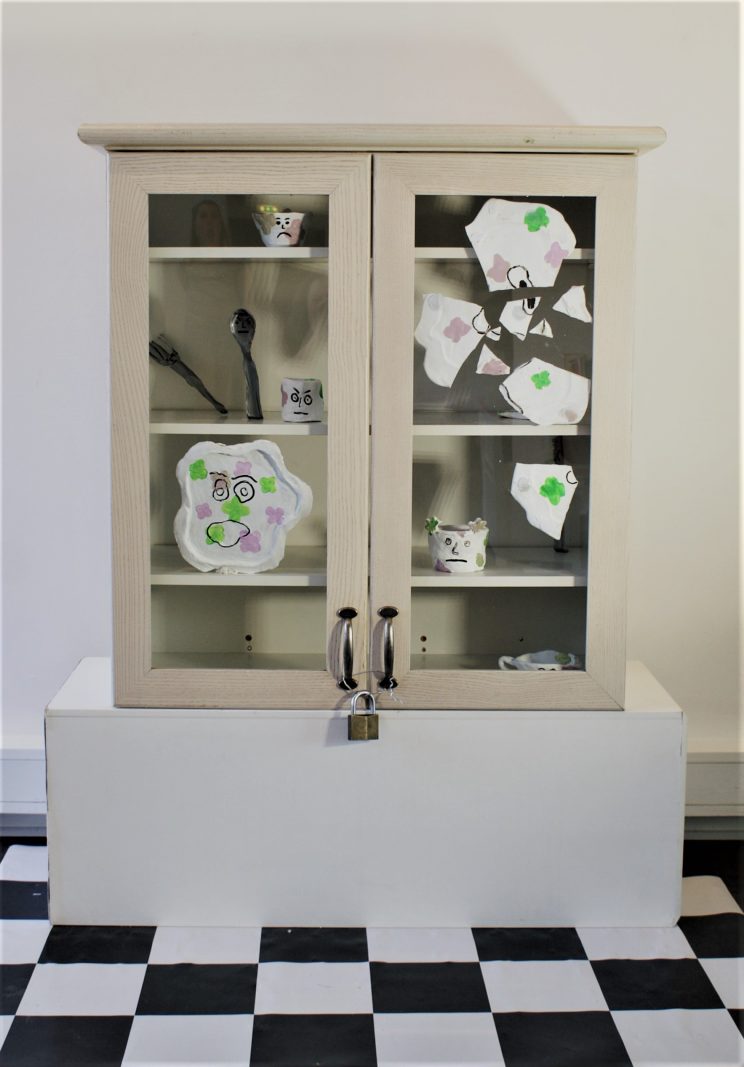 ally, we worked with photographic dissemination of the installations where the students were asked to capture and pass the narrative and mood which communic
ated their
intention and interpretation of their installation the best.
The installations were exhibited at Den Kreative Skole and evoked great entertainment, amazement and admiration.