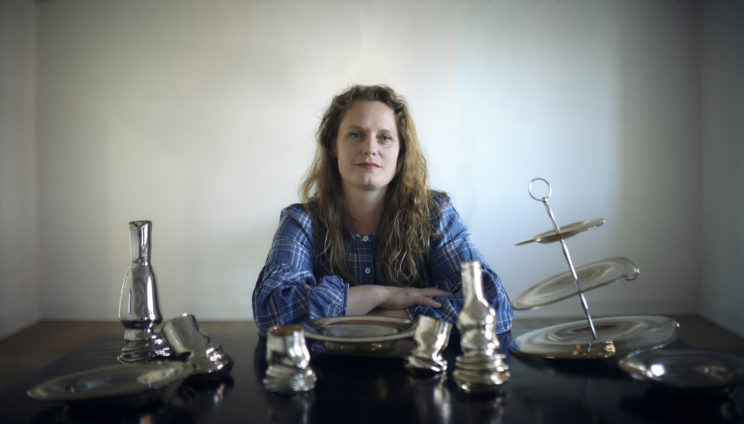 Marie Retpen, b.1978 
Marie's artistic practices range from quirky everyday objects to exploratory sculptures, narrative installations and collaborations with other artists across disciplines. 
Marie has participated in a myriad of exhibitions worldwide and is represented in collections and museums from Belgium to Japan. 
She has received several awards and grants from, among others,  the Danish Arts Foundation. (Statens Kunstfond)
Marie's approach to glass processing, whether for functional objects or art installations, is known to be experimental and unorthodox. 
Crumpled forms which appear to decompose and collapse in front of our eyes, and installations with a supernatural, theatrical atmosphere are among the elements which characterize her artistic work.